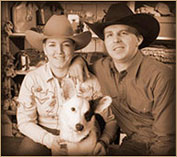 Latest news
March 28 ,Burgmeijer QH 2015 Stallionshow
Looking for the perfect partner for your mare ?
With quality,beauty, great character and soundness ? Stop searching because on March 28 Burgmeijer will present ther available stallions for 2015 and you will find you perfect match .
There will be a reining demonstation by Rieky & Dave Young ,presentation of the 2015 stallions and presentation of offspring , a spectaculair trickriding show by the Future Guys and a after party in the saloon with live music .An evening filled with beautifull horses ,reining and fun .
Arthur's Western store will be open with special Stallionshow deals and new collections
See you on March 28, store open at 11 am and stallion show starting at 6pm.
To give you an impression of the burgmeijer stallions checkout this awesome video.